Neil Theuma Joins Farnborough International As Operations Director
Farnborough International has announced the appointment of Neil Theuma as its new Operations Director.
Already in the role and reporting into Farnborough International's Interim Chief Operating Officer, Matthew Meredith, Neil Theuma has joined from the RFU (Rugby Football Union) where he was Head of Venue and Facilities for nine years. Prior to that, he worked for BAA in facilities management at Heathrow Airport joining there from the Royal Navy where he trained as a Naval Engineer.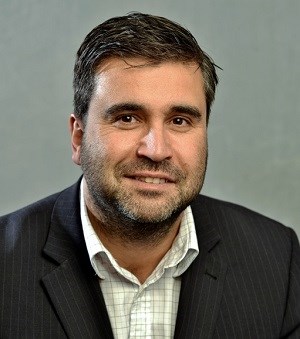 At Farnborough International, Neil will oversee a team of 12 including facilities management, health and safety, venue and event operations teams. 
He joins at an exciting time in Farnborough International 's long history as the business transitions into one of the leading event destinations in the South East with the launch of its new exhibition and conference facility. 
Comprising 20,000sqm of event space, the new structure will be flexible enough to cater for almost any kind of exhibition, conference, meeting, dinner or launch event thanks to 12,500sqm of exhibition space, conference capacity for up to 2,500 and nine function rooms for up to 900 delegates. Matthew Meredith said "We are thrilled that Neil has joined the team at Farnborough. He brings a wealth of professional operations experience with him and will oversee the growth of his team to accommodate the expanding business and the opportunities it will no doubt bring."
Neil Theuma said "I'm so pleased to have joined the team here at Farnborough at this pivotal point. The team here have done a great job in running the venue and the Farnborough International Airshow and I hope my knowledge and experience will be of great value in the smooth running of what will be a much larger proposition once the new facility comes online in early 2018."
DOWNLOAD OUR EVENT PLANNING GUIDE TODAY
Enter your details in the form below to receive our guide instantly.
* This field is mandatory
* This field is mandatory
* This field is mandatory
* This field is mandatory
By checking you agree that you have read our Privacy policy
* Please check this to accept privacy Policy
By ticking this box you are opting in to receiving email communications from us.
* Please Complete Recaptcha